Right away from your very first visit, it's our goal to understand your needs. That way, we can make sure we're a good fit to work together, because we don't want to waste your time. Then, we can start working on making you feel and function at a higher level!
If you've never been to a Chiropractor, or had a past experience you weren't happy with, you might feel unsure about us. We get it. Just like not every restaurant offers the same quality, value, or experience, each Chiropractor is different.
Dr. Gelber focuses on a distinct handful of Chiropractic techniques that can be tailored to suit your needs and requirements (whether with gentle or standard force). These techniques are great and effective at helping everyone from newborns to seniors, athletes and more.
Get gentle care for all ages at Annex Family Chiropractic
Beat Stress, Feel Healthier, and Live Pain-Free
You can get there, and all without using medications or having surgery! If you're looking for a Chiropractor in Toronto who can help you eliminate pain or help you deal with stress, our team is here to support you.
It's important to recognize that pain is a sign your body needs a little extra attention. Whether you have back pain, neck pain, headaches, sciatica, or extremity pain, chiropractic can get to the root cause.
As a Chiropractor in Toronto, Dr. Josh helps restore function so your body can heal and manage all the stresses of daily living the way it's supposed to.
A Proper Diagnosis Is the First Step
Whether you have pain, headaches, low energy, indigestion or extremity issues, we know that getting lasting results means getting to the cause of these problems. Here at Annex Family Chiropractic, we conduct a thorough spinal and neurological testing, including state-of-the-art computerized spinal scanning, in order to assess the extent of the issue, and form a proper diagnosis.
Curious About Results?
Check out what people have been saying about their health changes.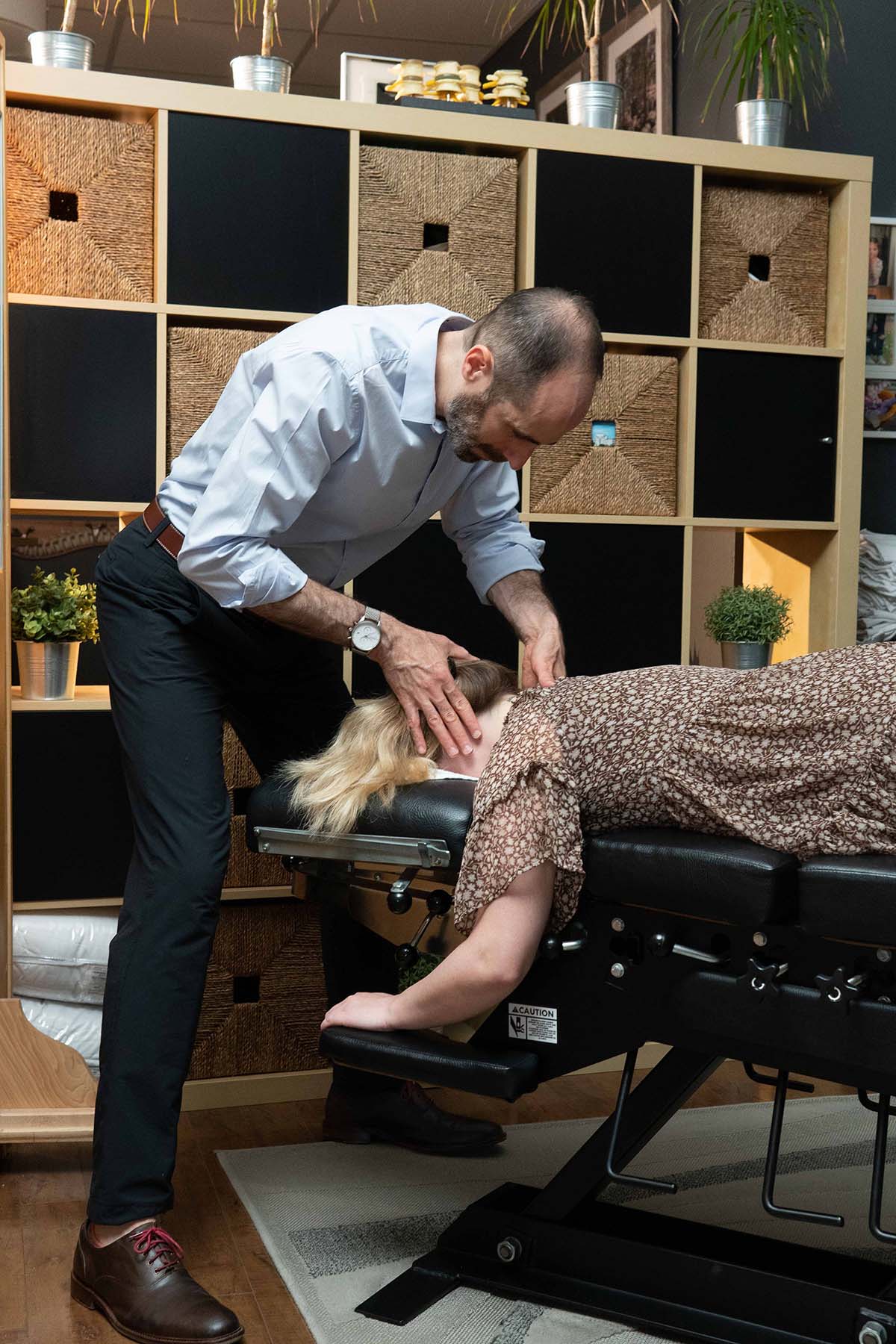 Our Promise
Our goal is to craft the perfect 'fit' with you and your family, and help you to be as healthy as you wish. That's why from the moment you walk into our office, our goal to understand your needs. If we are a great fit, we can begin working together to make you feel and function at a higher level!
If we are not right for you, we will recommend another health professional that would be perfect. We know your time is valuable, and we want to ensure you regain your health as fast as possible.